Cub Scout Shooting Saturdays @ Foster Acres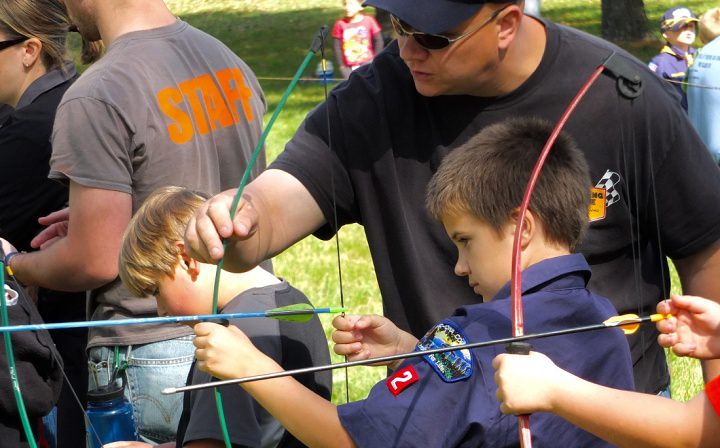 Featuring:
BB Guns, Archery, and Wrist Rockets for Cub Scouts
These open shooting events are conducted by trained and certified staff.
Session begins at 1 pm and ends at 4 pm. Please plan to arrive and check-in before the session starts.
Individual participants need to be accompanied by a parent/guardian. Units participating need to provide at least two-deep adult leadership. All participants need to bring Annual Health & Medical Record parts A & B.
These are all "fun shoot" activities with open range for all Cub Scouts. A 15 to 30 minute safety briefing will be provided prior to each shooting session.
Cost: $10 per Shooting Cub Scout
No charge for non-shooting youth or adult.
Number of participants is limited: Minimum 8 youth, Maximum 36 youth.
You must pre-register no later than the Wednesday before the event you plan to attend.
Shooting Sports Saturday programs are available to registered Cub Scouts and their leaders. Registering is easy and available online. Registrations are made on a first-come basis. A participant or Unit is not considered to be registered for an event until all fees are paid in full. Review the Mid-Iowa Council Registration & Refund Policy on our Refund Policy page. Fees paid are not transferable to another date. Availability for each program is listed on the registration pages. Camping is available at both locations for additional fees. Contact the Maytag Scout Center to check campsite availability.